Business Video Services
Access your cameras from anywhere in the world.
A Camera Never Blinks
Even when you're sleeping, your video surveillance is keeping an eye on your business. RMD Security has highly skilled technicians ready to help you create a comprehensive video surveillance system to fit your needs.
Video surveillance from RMD Security is an important and integral part of your complete security system. Contact us today for your free security quote.
---
RMD Security Surveillance Systems
Expandability

Our video systems are expandable to grow with your business. If you ever need additional cameras or storage we have you covered.

High quality lenses

We only use the highest quality products in our security systems. The cameras we use have crystal clear picture allowing you to monitor your business effectively.

Tech support

If you ever have an issue our commercial grade cameras come with 24/7 tech support. If something goes wrong in the middle of the night you will get help when you need it.

High quality power supplies

We use grounded and fused power supply lines to ensure our solutions are appropriate for outdoor use. If you are looking for a dependable security surveillance solution look no further than RMD Security.

Expert installation and Warranty

When we install a video system we fully test the system and ensure it's configured to the highest quality that the network allows. If you ever encounter a problem with our systems just give us a call and we will fix it for you.
---
Not Just a Watchful Eye
Cameras at your facilities don't just record the happenings at your business, cameras will act as a deterrent to con artists and criminals. Cameras will also help you during legal proceedings by providing a record of events that cannot be disputed. On the larger scale, your security helps keep your neighboring businesses safe as well, bolstering a great community that keeps everyone safer.
---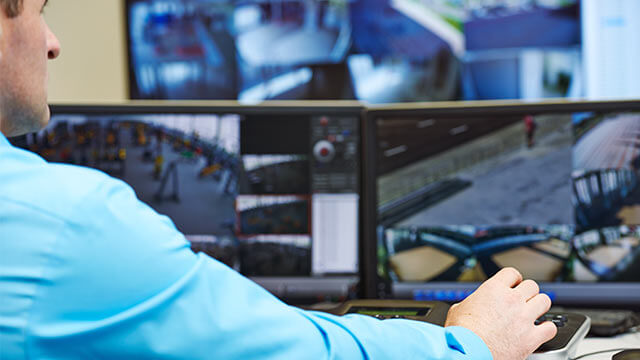 Take proactive action with Live Video Monitoring
Live video monitoring is the perfect addition to your surveillance plan. With live video monitoring your surveillance will be viewed by real people every day 365 days a year ensuring the safety of your customers, employees and assets all day every day.
Contact us today or visit Live Video Monitoring to learn more.